Emerging midfielder Seb Ross put an injury plagued 2015 firmly behind him this season, producing a stellar year in St Kilda's engine room to finish sixth in the Trevor Barker Award.
The 23-year-old onballer, who played only ten games last year and never more than 13 in one season, played all 22 games in 2016 and emerged as one of the most improved players at Linen House Centre, alongside Tom Hickey and Tim Membrey.
After appearing likely to make his mark at the start of last season before a severe hamstring injury wiped out the first half of his season, Ross' form spiked in his fifth year at the club.
The North Ballarat product produced a significant increase in his numbers, moving from 18.2 possessions last year to 26.5 this year, from 2.6 inside 50s to 4.6, from 3.2 clearances to 4.0, and most significantly, from 11.7 uncontested possessions to 18.9.
After never previously acquiring 30 possessions in a game prior to this season, Ross has now done it on eight occasions. He was dominant against Essendon in Round 9, collecting 37 possessions, and enjoyed a superb fortnight against Carlton and Geelong either side of the bye.
Ross was awarded the Ian Stewart Medal in Round 22 following his best on ground performance against Richmond at the MCG, capping off a breakthrough season for the onballer, who became a more balanced player in 2016.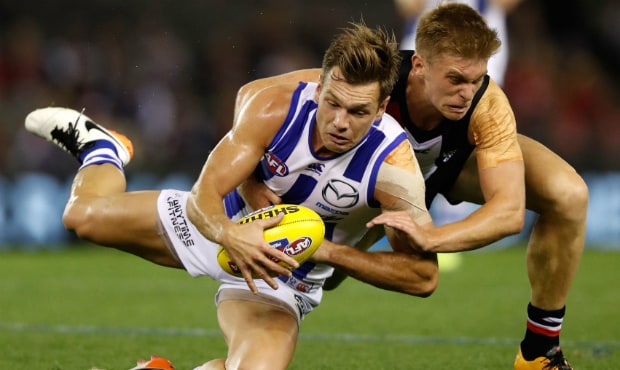 Alan Richardson's Views:
"We saw it coming last year, his pre-season in 2015 was very promising. His early form in our internal trial games was impressive before he got injured. So we knew he wasn't far away, so it wasn't a surprise for us that, not unlike [Tom] Hickey, he was able to have a terrific run at it with his pre-season – he would have done as many sessions and as many miles as any on our list during the pre-season. His footy has certainly improved because of it.
"He's a very driven person; he's quite an intense young man. He wants to be a really good player and he leaves no stone unturned to be that player. He's got a really good balance as a midfielder. He has got both inside and outside capabilities. He's able to win his own ball, he's able to give us really good spread on the outside both offensively and defensively. He moves the ball quickly when he gets the ball, he doesn't run and carry a lot, but he can do that. He's also able to defend players too when needed, like [Patrick] Dangerfield, like Dustin Martin and Nathan Jones. He's able to quell the oppositions best and stay involved. He's a really positive contributor for our team.
"He's a strong up and coming leader. Because he has such high standards himself he challenges others in that space. And I'm talking about the way he trains and the way he prepares. He knows the game really well so he's able to direct others, particularly at stoppage because that's where he is often and more often or not he gets that right and he does the right thing the way he plays for the team so he's earnt the right to challenge others. He's also a very strong trainer so he sets the right example on the track, which is important. The way he will come back at the end of pre-season will be as good as anyone. He has real potential in the leadership space. We need him to go into the leadership group and have influence on others sooner rather than later."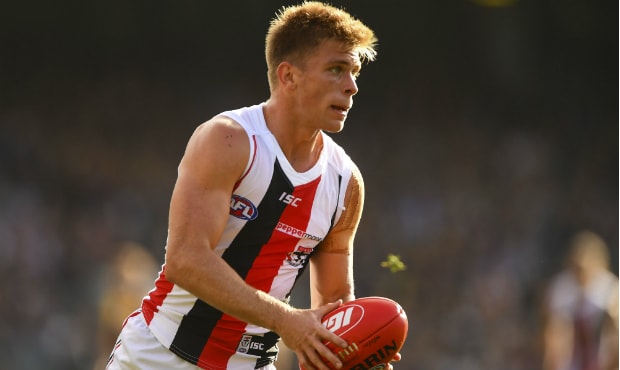 The Numbers:
22 games
26.5 disposals (No. 3 at St Kilda)
18.9 uncontested possessions (No. 2 at St Kilda)
4.6 inside 50s (No. 3 at St Kilda)
4.4 tackles (No. 4 at St Kilda)
4.0 clearances (No. 3 at St Kilda)
On Grand Final Day, it will be 50 years since our one and only Premiership. Read all about it by clicking here.