St Kilda defender Sean Dempster will play on at the Saints next season after signing a 12-month contract for 2017.
Known for his elite level of preparation and professionalism at the Linen House Centre, Dempster continued to be a reliable defender in 2016 featuring in the Saints' top five players for marks (109), one percenters (87) and disposal efficiency (83.7%).
This re-signing means the 32-year-old will remain in the red, white and black for his 13th AFL season.
Dempster said that he is looking forward to building on the team's efforts in recent years.
"I'm really happy to have signed on for another season with the Saints after what's been an exciting year on and off the field." Dempster told Saints.com.au.
"We're starting to see some reward for our efforts but we know that we'll need to put in a lot of hard work if we want to take the next step in 2017.
"I'm enjoying football and my body feels good so I'm looking forward to being able to play at a high level next year."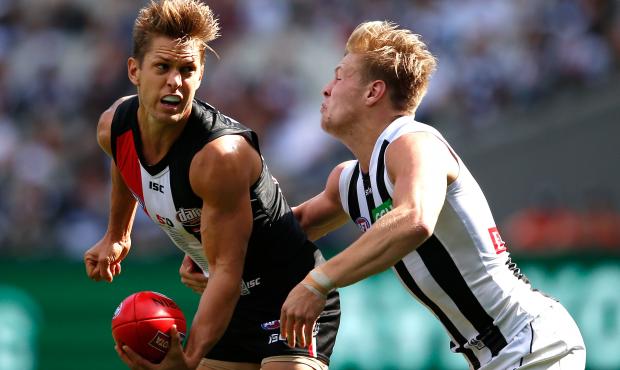 St Kilda Chief Operating Officer & General Counsel Ameet Bains said that the re-signing of the All-Australian defender is exciting news for the club.
"We're thrilled to have Sean sign on for next year after another consistent season in 2016." Bains told Saints.com.au.
"Sean leads by example with his impressive approach to training and preparation and he has been extremely reliable and durable over the years.
"With his level of experience, Sean will remain a strong presence down back and will continue to mentor our younger players and assist in their development."
Dempster was taken by Sydney Swans at pick No.34 in the 2002 National Draft and was traded to St Kilda in 2007. The defender also formed part of the Swans' 2005 premiership team and is the last remaining member to still be playing AFL.