With the Saints' first foray into China against Port Adelaide edging ever closer, the Chinese Lunar New Year is a significant one for the club.
It also presented an opportunity for best mates Jimmy Webster and Tim Membrey to put their cooking skills to the test in a special episode of Jimmy & Timmy.
BOOK: Your seat at the Shanghai Showdown
The pranksters learned the ancient craft of dumpling-making from Saints Multicultural Ambassador Jamie Pi and his father, Tommy Pi.
Tommy trained as a professional chef in his teenage years in Beijing before returning to his home city in China's northwest – Ürümqi – to become the head chef at the State Hotel.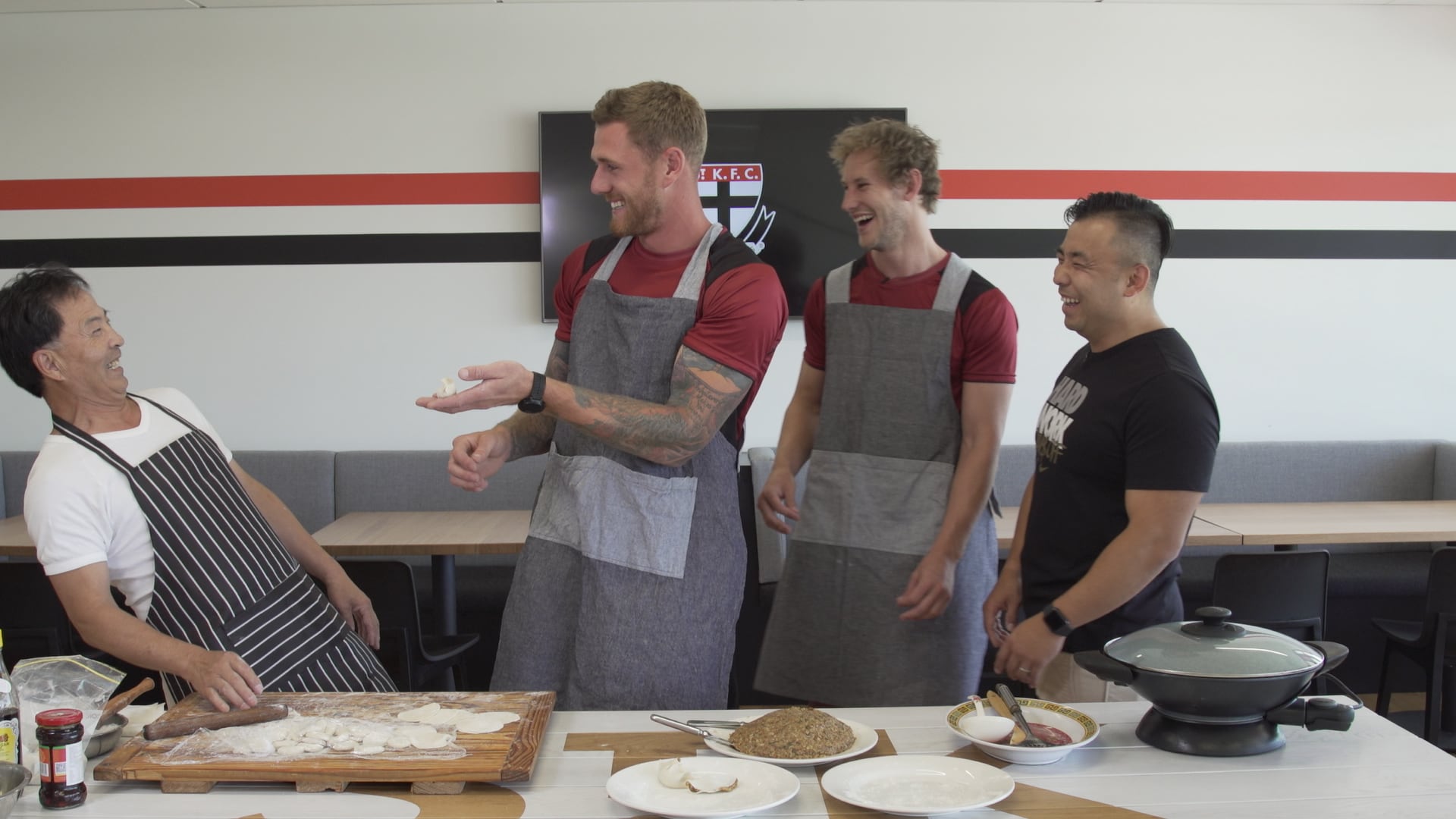 Effectively the head chef for the entire Xinjiang Province, he cooked for heads of state, visiting dignitaries and government officials before migrating to Australia in the early 1990s.
MORE INFO: Saints book tickets to China
Needless to say, Jimmy and Timmy were in safe hands.
And as is usually the case when footballers are involved, the dumpling-making quickly evolved into a competition.
The locker-mates were judged by their fellow players and staff members on the shape and taste of their dumplings at they put on some impromptu catering at RSEA Park.
WATCH: Who took out Jimmy & Timmy's Dumpling Challenge?
The dumpling challenge also turned the boys' thoughts towards the Saints' historic China fixture against Port Adelaide in June.
"Obviously we're over there to do a job, you know (the game) is for premiership points," Membrey said.
"We want to get over there, get used to the city as quickly as possible, settle in, and then hopefully we can come away with the four points."