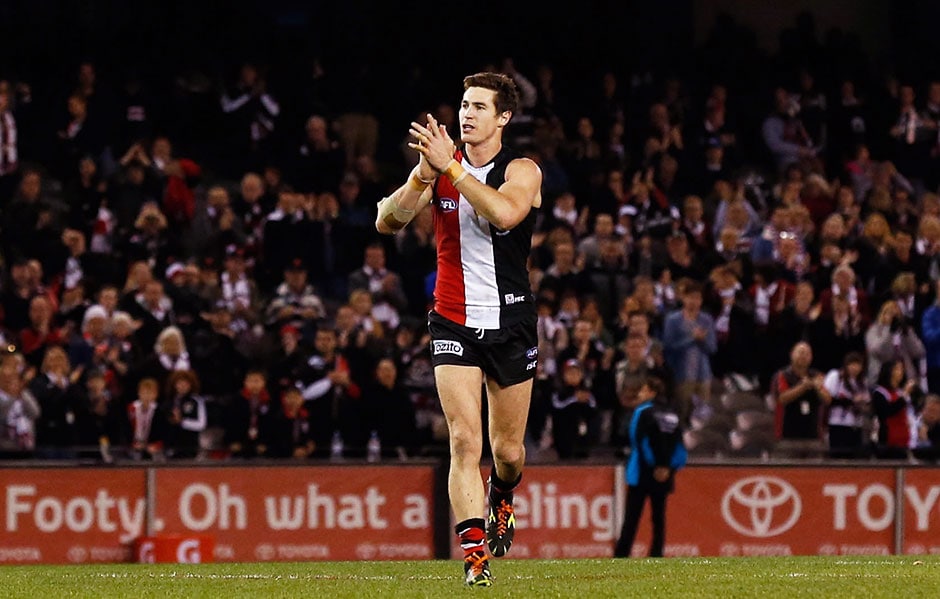 Lenny Hayes, Stephen Milne, Max Hudghton and Peter Everitt will all secure their place in St Kilda's rich history of champions when the Hall of Fame is held on Thursday 7 March at The Park.
In addition to the celebration of the four modern-day stars, another champion Saint (to be announced on the night) will be elevated to Legend Status, joining the likes of Robert Harvey, Trevor Barker and Darrel Baldock.
CLICK HERE TO PURCHASE TICKETS
Hayes will long be remembered as a player who was universally adored for his undying courage, loyalty, and selflessness, while his long-time teammate Milne has a place in St Kilda folklore as much for his goal-kicking genius as his ability to infuriate opposition fans and players alike.

Fan favourites Lenny Hayes and Stephen Milne have earnt their place in history.
Hudghton the heart-on-sleeve, everyman's defender who never gave in, Everitt the quirky giant "Spida" with the vast array of hairdos and boundless talent to boot.
All four were revered among teammates, coaches, fans and the opposition alike for their longevity, commitment to their club and the way they played the game.
And they have rightly earned their place in history, immortalised forever in the St Kilda Football Club Hall of Fame.
Click here to book your spot and be part of this celebration of our great club.