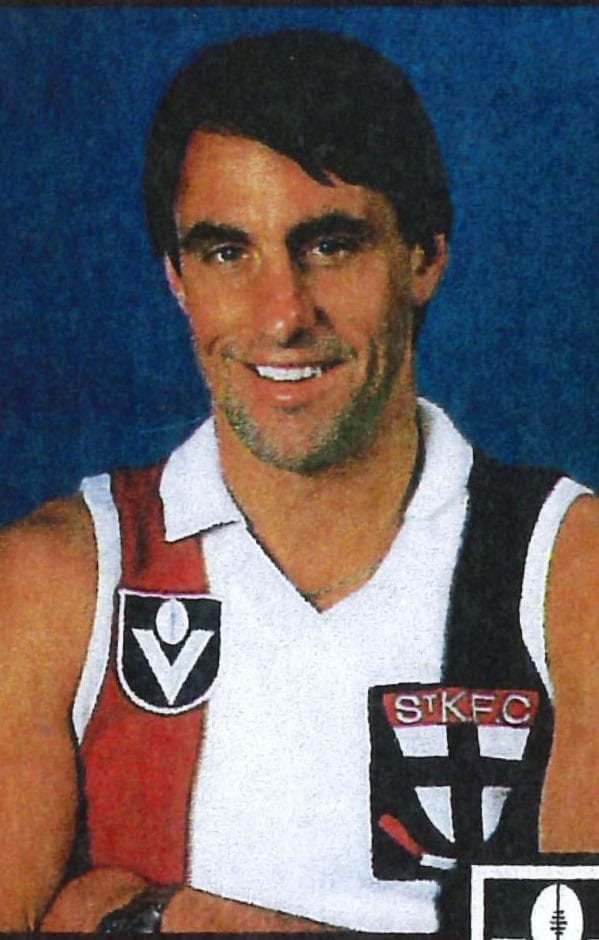 Just two months after the St Kilda Hall of Fame inducted Lenny Hayes, Stephen Milne, Spida Everitt and Max Hudghton into its ranks, another former Saint will join a Hall of Fame of a different kind.
Bill Mildenhall played 77 games for St Kilda from 1974-1982 as a dogged, reliable back pocket.
But he's best known as one of the most capped and decorated basketball referees Australia has ever produced.
And on 10 May, Mildenhall will join the likes of Andrew Gaze and Lauren Jackson when he's inducted into the Australian Basketball Hall of Fame.
DOCUMENTARY SERIES: Linton St | From the box
Mildenhall's injury-interrupted football career came to a close in 1982, before he focussed solely on basketball officiating – which he began in 1979.
He was a referee in the inaugural year of the NBL and went on to officiate in the league for the next 32 years.
Mildenhall sits second for most games refereed in the league at 945 and was awarded the 'NBL Referee of the Year' 16 seasons in a row from 1988-2003 – a record for both the number of awards won as well as consecutive wins.
MATCH HIGHLIGHTS: Momentum builds for selfless Saints
He officiated at Junior World Championships, two Olympic games (1992 and 2000) and at five World Championships before serving on the FIBA Technical Commission.
He has also worked administratively as referee manager for Basketball Australia and Basketball Victoria, as well as serving as Secretary of the Saints Past Players & Officials Committee for a number of years.