The Southern Saints have recorded a 34-point win in a spectacular season opener against Collingwood at RSEA Safety Park on Sunday.
In front almost 2000 fans, the Saints controlled proceedings after a tight first term to set a high standard for the season ahead.
Star recruit Cat Phillips was a commanding force on the inside, winning the bulk of her possessions and driving the play forward at crucial times.
Phillips' task was made all the easier for the commanding presence of Jemima Kelly, with the youngsters' athleticism in the ruck a feature.
PHOTOS: Footy returns to Moorabbin
Some outstanding intercept work from Clara Fitzpatrick played a critical role, while Ali Drennan, Olivia Vesely and Caitlin Greiser were all influential.
Despite dominating field position, the Saints struggled to hit the scoreboard in the first term, with both teams heading to the break goalless.
But the second quarter was a different story, with the Saints peppering the goals before landing a crucial blow.

A clever intercept from Georgia Ricardo allowed Ashleigh Allsopp to goal, pushing the the lead to 12 points and providing a much-needed lift.
A sensational goal from Greiser at the 13-minute mark followed, with the Saints taking a commanding 19-point advantage at the main break.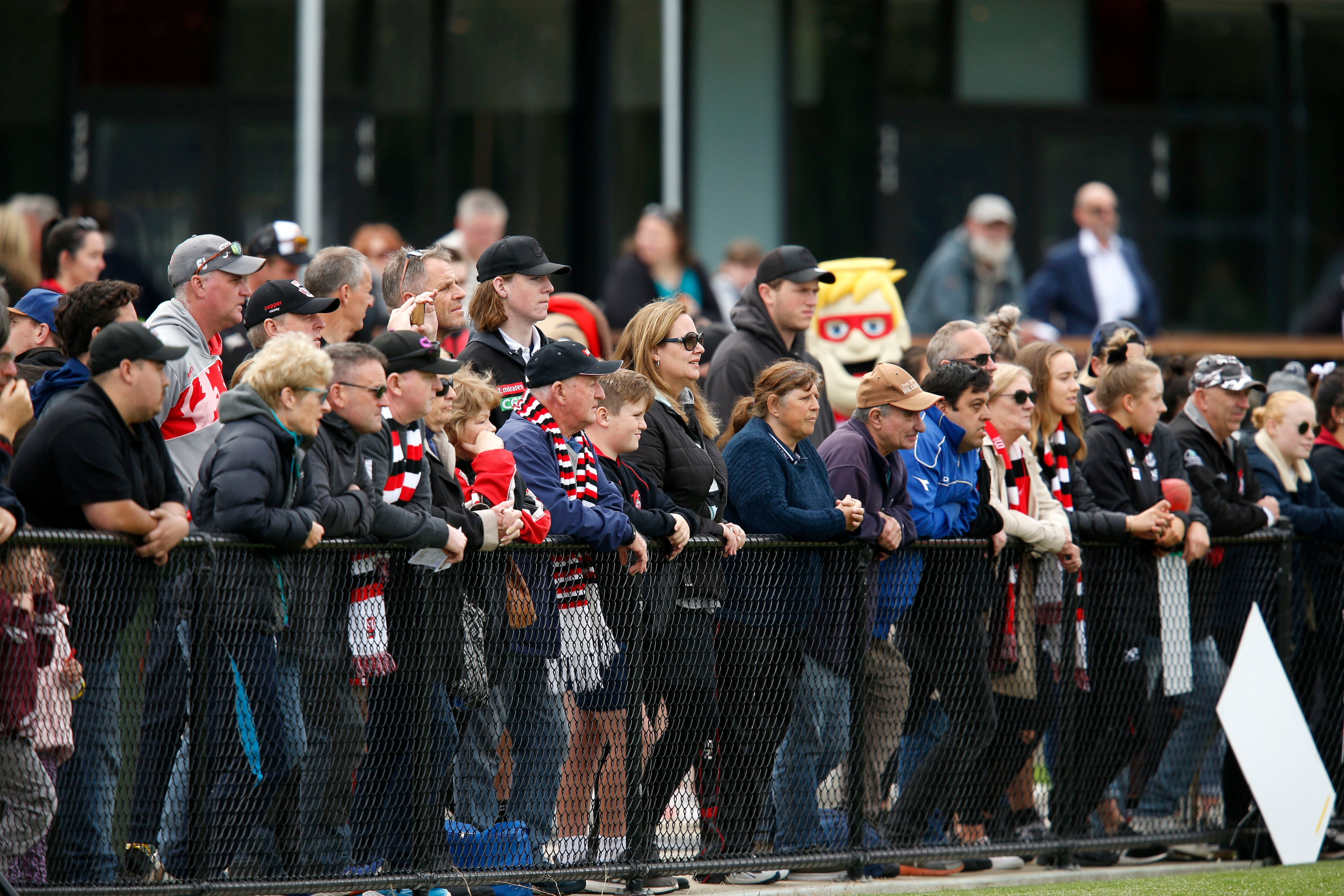 The third term saw Peta Searle's side continue to dominate play, with Courtney Jones increasing the advantage with a major in the opening minutes.
SANDRINGHAM ZEBRAS: Dunstan digs deep to clinch hard-fought win
Goals from Tara Bohanna and Greiser ensured there was no miracle comeback from the Magpies, and the four points were secured.
Searle praised the commitment of her players after the win.
"To their credit, they brought the best versions of themselves both as people and as footballers, and they played well together," she said.
Collingwood put in a reasonable team; they had 6 AFLW players; their midfield was their AFLW midfield, and I think ours came out on top and that's a real positive for us."
Despite the positives, Searle said there were a number of areas for improvement.
"They need to connect with each other a bit more," she said.
"It's the first time most of them have played together, so they don't really know a lot about each other's games.
"That will come with time, and that's pretty exciting."
The Southern Saints have a week off this week, before travelling to Darwin to take on the NT Thunder in Round 3.