St Kilda Football Club has been awarded the Highest Ranked Club at the 2019 Australian Pride in Sport Awards. This is the third year in a row that the club's work in the LGBTIQ inclusion space has been recognised by Pride in Sport (PSI).
The PSI, an initiative of the Australian Human Rights Commission and the Australian Sports Commission, has been specifically designed to assess the level of inclusion of LGBTI people within Australian sport.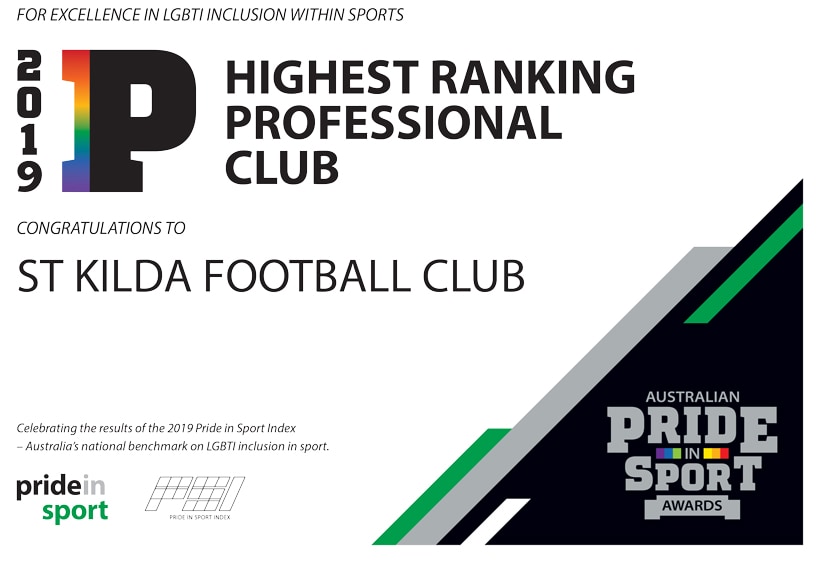 St Kilda's tireless work to promote inclusivity of the LGBTI community is epitomised through the annual Pride Game. In 2018 the club partnered with Minus18, Australia's largest LGBTIQ+ charity, to raise over $7,000.
St Kilda Football Club will continue to promote inclusion and diversity in sport and strongly believes everyone should feel welcome at the footy.
This year's Pride Game will be held in Round 23 against the Sydney Swans at the SCG.